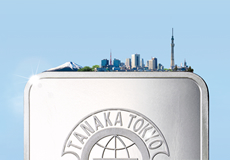 Efforts to use precious metals effectively
(Spring 2010)
Given that the yield of precious metals with excellent characteristics is small, precious metals are an extremely precious resource.
We offer these precious resources as industrial products.
At the same time we believe we have an important responsibility for recovering precious metals from scrap and returning them to the market (recycling).
Recycling flow